The Pediatric Neurosurgeons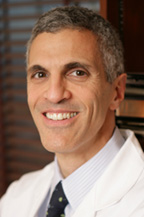 Mark M. Souweidane, MD,
Professor of Neurological Surgery and Director of Pediatric Neurosurgery, has dedicated his career to the surgical treatment of children with brain and spinal disorders. His specialized surgical skills have gained him international reputation for specific procedures, including removal of intraventricular brain tumors, management of pineal region tumors, treatment of congenital cysts, and surgery for Chiari malformation. In addition to the development of a world-class Pediatric Neurosurgery service, he has championed minimal access neurosurgery.
More about Dr. Souweidane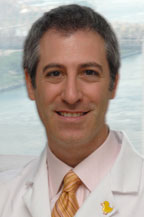 Jeffrey Greenfield, MD, PhD,
brings a unique mixture of scientific curiosity and clinical acumen to his position at Cornell. Expansion of several clinical programs, including pediatric epilepsy surgery, functional neurosurgery, spine surgery and skull base tumor surgery, have already been initiated under his direction. His basic science laboratory is studying the cellular mechanisms driving the transformation of low-grade astrocytomas, the most common benign brain tumor in children, into more malignant tumors.
More about Dr. Greenfield
Pediatric Neurosurgery News
Hospital Information
---
Contact Us
For your convenience, we offer several options for contacting our offices.
Request an Appointment Online.
Office Hours
Monday - Friday, 9:00 AM to 5:00 PM
Emergency Department,
NewYork-Presbyterian/Weill Cornell
(212) 746-5026
Top of page